INDESCRIBABLE - Kids Wednesday Night Bible Experience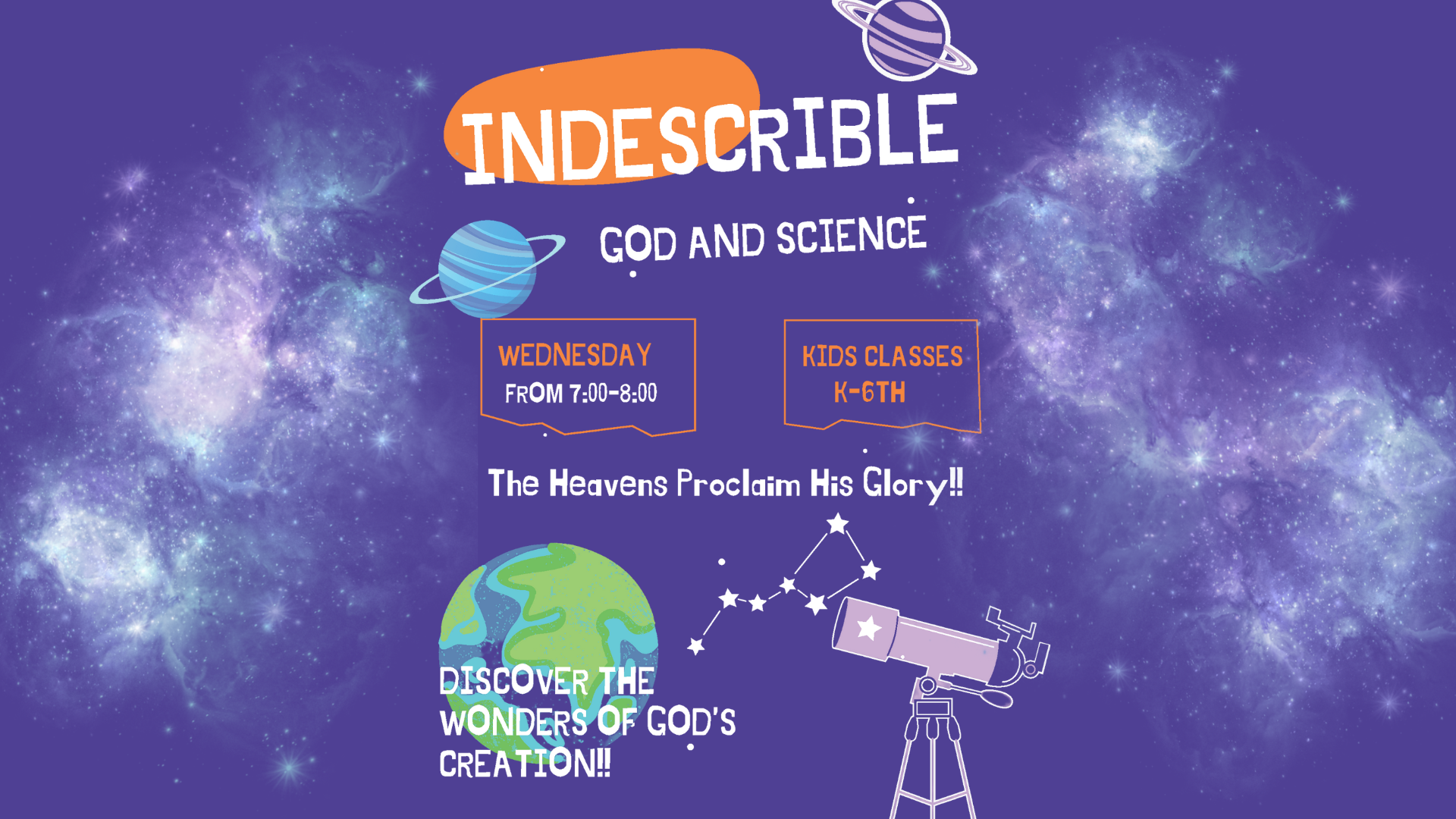 Wednesday nights for Kids are an interactive Bible experience! Kids will be discovering the wonders of God's creation through the bible and science. This is for all elementary age kids from 7-8:30pm in the Kids Area upstairs!
Come join us and invite friends!!! Contact Priscilla Sotelo, our Kids Discipleship Director, for more info or if interested in helping at psotelo886@sbcglobal.net.