MASTERMINDS - Kids Wednesday Night Bible Experience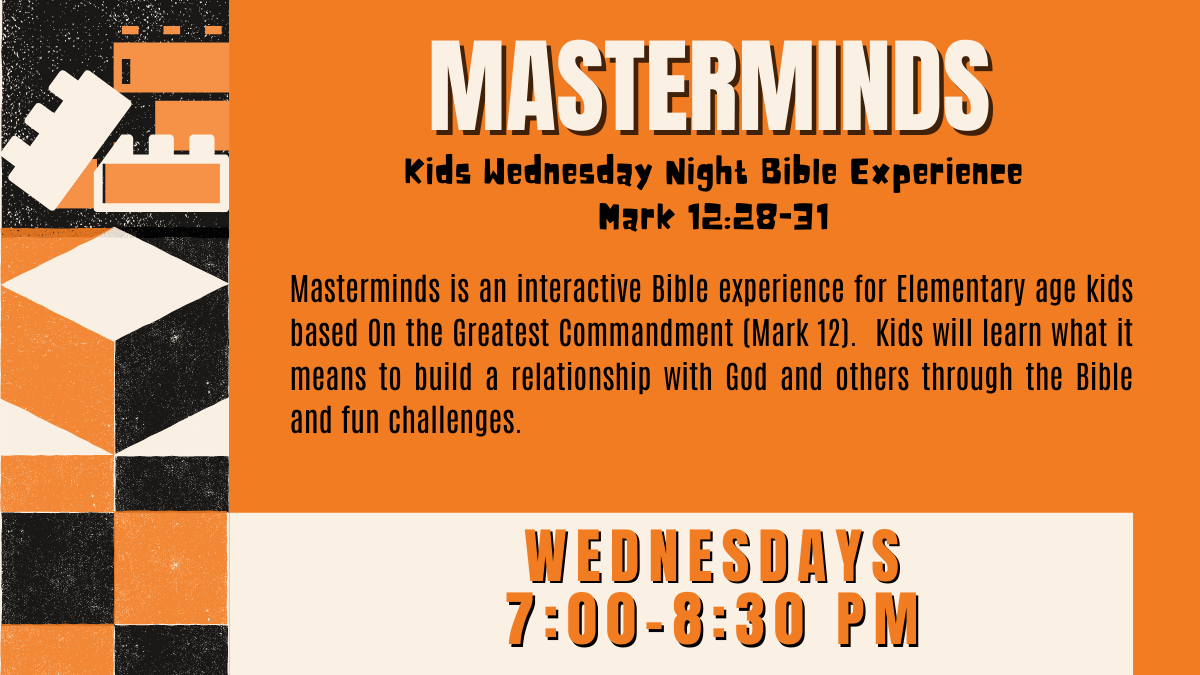 Wednesday nights for Kids are an interactive Bible experience based on the Greatest Commandment in Mark 12 called MASTERMINDS! Kids will learn what it means to build a relationship with God and others through the Bible and working together in teams on fun challenges. This is for all elementary age kids from 7-8:30pm in the Kids Area upstairs!
Come join us and invite friends!!! Contact Priscilla Sotelo, our Kids Discipleship Director, for more info or if interested in helping at psotelo886@sbcglobal.net.