Kingdom Kids - Sunday AM Bible Experience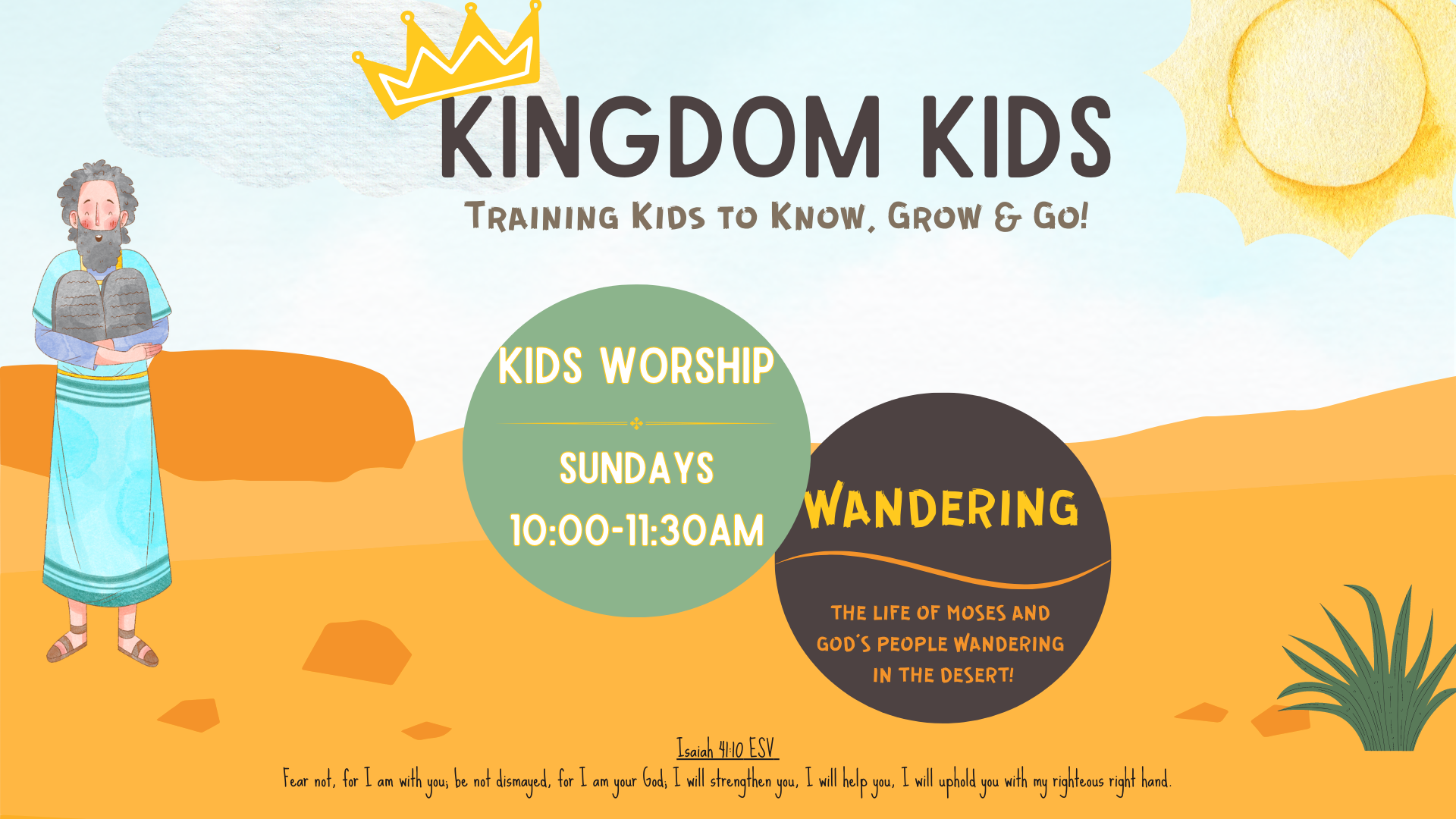 Sunday mornings is our Kingdom Kids bible experience. Kids will begin with going to an interactive learning center set in Jesus' hometown of Nazareth. Then they will transition into a time of worship with singing and Torah Time (time learning a bible verse), and finally will end in their bible class time to go deeper into the bible together in age appropriate small groups with a teacher. Bible Class times will be split into Pre-K/Kindergarten (Rm 203), 1st-3rd Grades (Rm 204), and 4th-6th Grades (Rm 205).
The 3 year old class will be dropped off and stay in their classroom downstairs in Rm 104 and have their own age appropriate bible lesson and play time.
Parents will need to come and pick their kids up from their Bible Class room.
If you have any questions or want to help in some way (there are ways to help even during the week to help her with prep work!), please contact Priscilla Sotelo..