Leadership Training in Christ - Winter 2023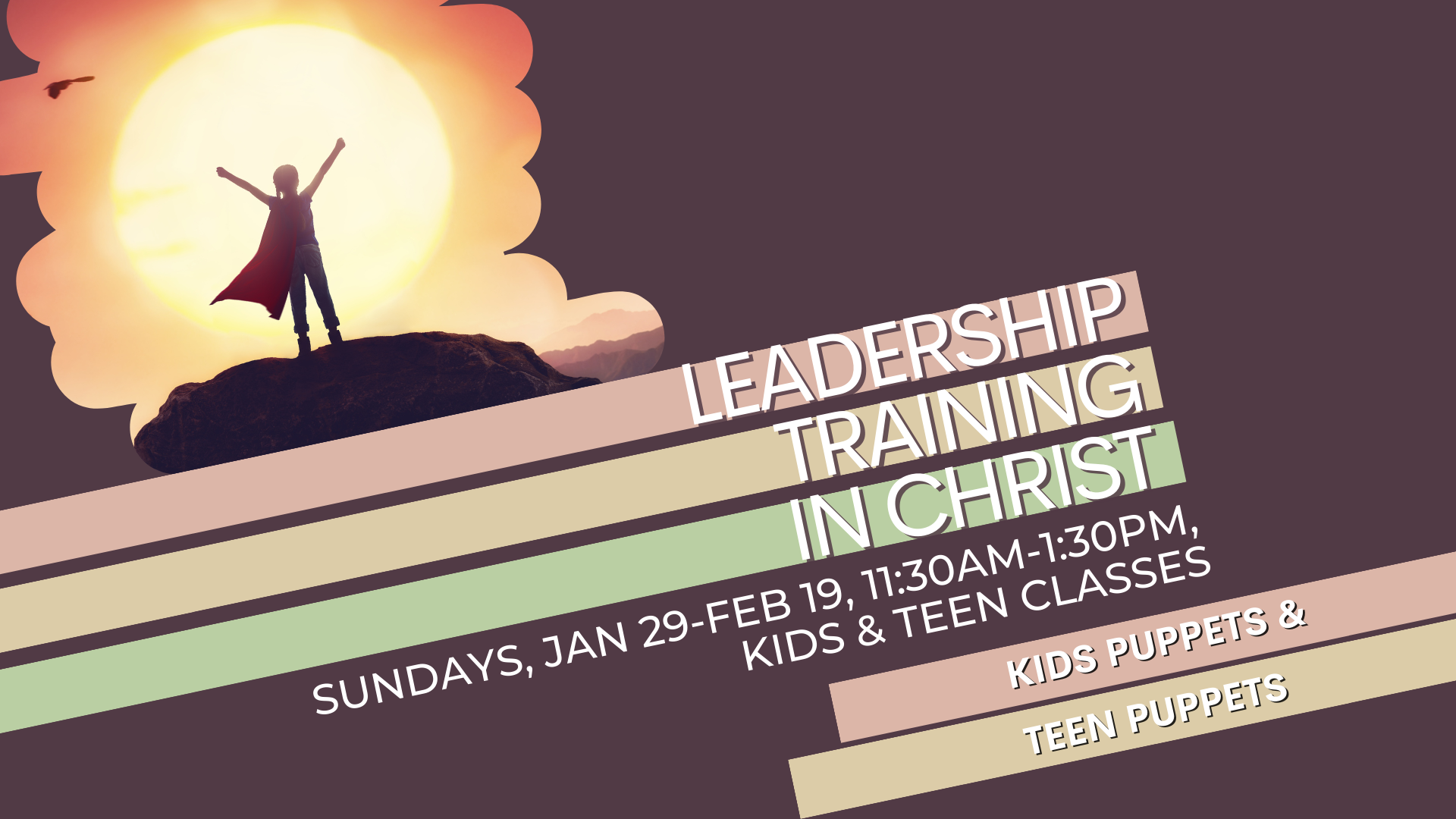 Leadership Training in Christ (1st thru 12th Grade)
January 29-February 19
In Leadership Training in Christ (LTC), kids will dive deeper into their faith on Sundays after church on learning to lead through different outlets. Outlets, or events, will include bible memorization, drama, singing, puppets, tech, and more!
** Lunch will be provided!
Winter 2023 Event: Kids Puppet Class & Teen Puppet Class
Each class will learn how to use puppets to tell a bible story and then perform a puppet show.